French
Resources from NICILT events and a variety of websites.
Browse and download our resources tailored for the teaching of French in Northern Ireland. We have also gathered some links to some of the best online resources. Please note NICILT is not responsible for materials you may find on these sites. For queries relating to CCEA French Past Papers, please email us on nicilt@qub.ac.uk.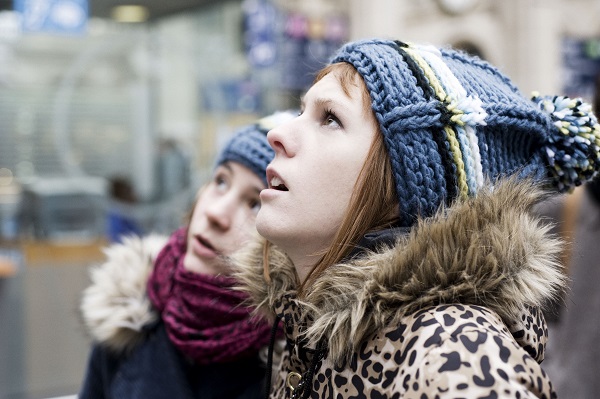 Links to online resources
(FILM) Berri-Manon des Sources

Online activities (Cinemafrancais-fle.com)
(Please also refer to the above NICILT materials)

(FILM) Truffaut- Les 400 Coups
Dossier pédagogique (Information booklet by Centre National de Cinéma et de l'Image Animée)

Information on director and film (Transmettrelecinema.com)
Piste pédagogique (Information booklet by Alain Carbuccia)
(Please also refer to the above NICILT materials)


The following video could also serve as an introduction to the director.

(TEXT) Pagnol-La gloire de mon père
Fiche Pédagogique (Booklet on film adaptation from TV5monde.com)
Booklet on 11 extracts (Enseignons.be)
Theme- L'identité provençale (Journal article by Teija Nipuli,University of Jyvaskyla)
Interactive Quiz (Babelio.com)
Pupil booklet on film (lsrhs.net)
(POETRY) Prévert- A selection of poems*
*from Anthologie Prévert (Paroles 1946, Spectacle 1951, La pluie et le beau temps 1955, Histoires 1963):
Jour de fête/ Chanson des escargots qui vont à l'enterrement/ A Paris/ Le cancre /Page d'écriture/ En sortant de l'école/ Déjeuner du matin/ Familiale/ Pater Noster/ La nouvelle saison/ Chanson dans le sang/ Chanson des sardinières/ Evénements – Le cauchemar du chauffeur de taxi/ Chasse à l'enfant/ La grasse matinée/ Au hasard des oiseaux/ Le jardin/ On frappe/ Le tendre et dangereux visage de l'amour/ Pour toi mon amour/ Sur le champ/ Le discours sur la paix/ Tout s'en allait/ Barbara/ L'ordre nouveau
Ideas for reading poetry (Generic materials from bacdefrancais.net on what to notice when reading poetry)
Using poetry in FLE classroom (Booklet from salledesprofs.org on using poetry, using example of 'Déjeuner du matin'.)
Introduction to writer (Q&A on author from 1jour1actu.com)
Hommage à Jacques Prévert (Website dedicated to writer)
Fiche de Recherche Documentaire (Information on writer)
Barbara (Information and ideas on teaching poem by bacdefrancais.net)
Short films on 13 poems (From Education.francetv.fr)
Here is a short film of 'Déjeuner du matin'.
Student and Teacher Resources
culturethèque (The teaching and learning platform of the Institut Français, with lots of resources for ALL levels of French. This will require you to register to use it but it is free.)
TV5.com (Free films, exercises and listenings for French learners)
primaryresources.co.uk (Lots of free resources to download for primary French)
cavelanguages.co.uk (Some free and subcription-only resources such as lesson plans, schemes of work and teaching materials for French)
french.about.com (Tips and advice about teaching and learning French)
frenchteacher.net (Website run by Steve Smith -who is well worth a follow on twitter @spsmith45- of Ripon Grammar School. This website requires a subscription to gain access to all the content but it does have free resources)
bbc.co.uk (Archived BBC site with resources for all ages)
francparler (Community of French teachers worldwide)
pratique.fr (Practical French)
fr.wikipedia.org (Wikipedia in French)
fr.vikidia.org/wiki (Wikipedia-type website aimed at readers aged 8-13 years)
cahiers-pedagogiques.com (Lots of teaching ideas from France)
reseau-canope.fr (French National centre of pedagogical resources)
planete-education.com (Educational websites in French)
laukart.de (French songbook)
earnfrenchbypodcast.com ('Real life French for everyday conversation')
La Jolie Ronde (Resources to purchase for primary French)
Sparklespeak (Some free and some subscription-only primary French resources)
Headstartlanguages (Resources to teach French at primary level with the help of Camembear)
Media (A-level)
francetv.fr (National French TV website)
Francetvéducation (Authentic digital materials for classroom in France)
tf1.fr (Website for TF1 TV channel in France)
canalplus.fr (Website for Canal + with lots of videos and topics of interest)
m6.fr/ (Website for Metropole Television)
arte-tv.com (Website for Arte TV channel in France)
bbc.co.uk/afrique (An Afro-centric BBC portal in French)
linternaute.com (Popular online magazine)
1jour1actu.com (News website aimed at children)
sitespourenfants.com (Choice of websites for children)
lycos.fr (French language search engine)
voila.fr (French language search engine)
radiofrance.fr (Website with links to different radio stations, information on many topics)
europe1.fr (Website for national radio station Europe 1)
rfi.fr (Website for Radio France Internationale with podcasts, transcripts and lesson ideas)
rtl.fr (Website for French Radio RTL- formerly of Luxembourg)
france24.com (News website in English about France)
arteradio.com (Website for Arte Radio channel in France)
Government, National & International Websites (A-level)
injep.fr (National Institute of Youth and Popular Culture)
insee.fr (National Institute of Statistics and Economics)