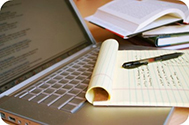 The Research Computing team at Queen's University provide a number of centrally managed High Performance Computing (HPC) systems (detailed below). Researchers can avail of these systems in order to solve compute and data intensive problems.
Kelvin Cluster
Kelvin is a scalable High Performance Computing (HPC) and Research Data Storage environment (this cluster is the Dell Cluster replacement).
Installation date: Nov 2015
Compute nodes run CENTOS operating system
HP hardware
51 HP Apollo compute nodes with Intel Haswell generation processors
High memory nodes ranging from 128GB to 1TB of RAM
500TB of lustre parallel file system for scratch
Each node has 20 cores
All compute nodes and storage are connected by an Infiniband fabric

Visualisation node (Nvidia K4200) for openGL applications. This must be requested.

Private cloud provision for applications such as Galaxy and CLC Bio.
Windows Cluster
The Windows cluster provides support for Windows applications and users who want to work in Microsoft/GUI environment.
Installation year: 2013
Dell hardware
Windows server 2012 operating system
16 x Dell c6220 servers
=> 256 cores
Dual Intel Quad-core E5-2660 processors (64 GB memory )
10GB interconnect
30 terabytes of storage
HPC Service
Software
A wide range of scientific software is available for all the systems. New software can be installed on request providing a valid software license is available.
Support for researchers
The Research Support team provide help in a number of ways:
Training - a 90min introduction to Kelvin can be organized and delivered on request.
Help with job scripts
Software installation
Consultancy
Programming help
Accessing the service and Getting Help
Please use the QUB Sitehelpdesk
https://it.qub.ac.uk/sitehelpdesk/user/log.asp
Create a new case, choose "services", then "Highe Performance Computing" and pick a category.
The categories are:
a. user/group resquest or modification
b. jobscript help
c. application install request
d. suspected system issue
e. help with storage data